The Fire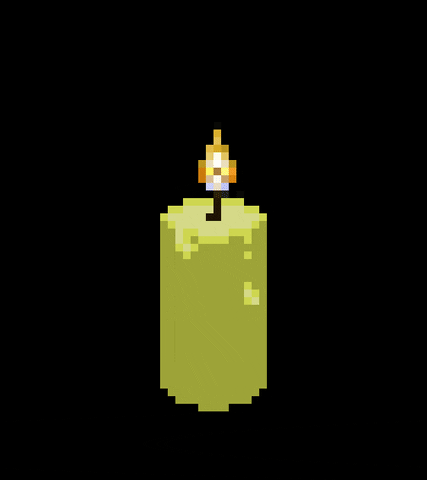 Flames have always come for me. I lost my home the summer I turned nine to fire started by my cat, Tuffy. My sister had a tendency to leave candles and incense lit in her room, and Tuffy had a tendency to knock anything he could off tables, counters, and shelves. In the end, it didn't
really
work out. Ash-covered bricks lay where my childhood home once stood. Luckily, my family and pets were safe and sound. On top of the house fire, I had just caught the flu. Because I was completely drained, I don't remember much about that night, other than watching the smoke from my neighbor's house and crying myself to sleep in my parents' van. They tell me that I was most distraught over losing my Pokémon cards and my video games. To this day, it still doesn't surprise me that's what little Spencer missed most.
Following the fire, my parents scrounged up the money they had to buy a used motor home. We parked it next the mother-in-law unit on our property my mother previously used as an antique shop. We had some money leftover, so my mom bought me a Nintendo 64 that summer; I spent most of my days playing
Pokémon Snap, Legend of Zelda,
and
Kirby 64
to cope with my loss.
Games had become my escape from the world's tragedies, and they were catalysts for meaningful human connection and community in the toughest of times. Late that summer, my elementary school sent out letters to tell other families about our loss. I had gotten in trouble the year prior for trading my Pokémon cards at school, so the administration made sure to include my parents' claim that my Pokémon cards were what I missed most. Following that letter, several kids and their parents visited my property and gave me cards to start my collection again. Some of these kids I had never met before, and others were friends I had had throughout my childhood. Nonetheless, several of these became the support and community I needed most. Even when I had nothing else to offer, trading cards and video games helped me find compassionate friends who would help me get through one of the most difficult times of my life.
Charizard!!
Christmas Eve of that year, my mom surprised me with what was at the time the most rare and expensive Pokémon card—Charizard!! Charizard, a powerful fire-type Pokémon, was now in my possession. I held onto him closely that night, as he mesmerized me with his holographic flame. He became my pride and joy, and looking back on it now, I think the loss I experienced that year made that moment even more special. I had lost my house to a fire, but now it was I who controlled the flames. Charizard was my fire, and I couldn't wait to show him off to all my friends. The fire came for me again, but this time I had learned to
play
with it.
In losing my home, my nine-year-old self had lived through fire's destructive potential. But I had also experienced firsthand the possibilities that fire creates for new life. Games, in many shapes and forms, have been one of my fiery passions, and I don't think it's far-fetched to say that my history with games ignites the passion for my research. What are the ways that race, gender, and sexuality influence marginalized gamers and their communities? What brings marginalized gamers together and how do they organize? Both my personal and academic histories inform my research on marginalized gamers, which I explore more below through personal memoir, ethnographic portraits, and analytic reflection.
A Child of the Arcade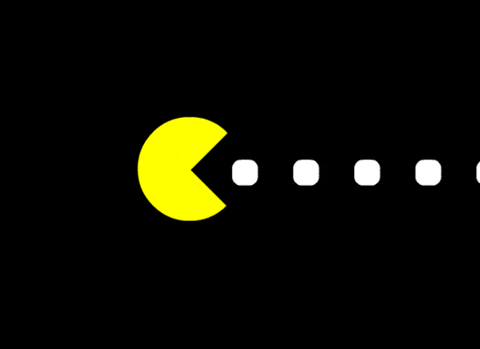 All throughout my life, my parents have had a gambling addiction. Even with our lower-middle class status, barely making enough to survive on my dad's disability check, my parents still found a way to gamble at least twice a week. Sometimes this manifested by going to the local casinos, found 20-40 minutes away from our home, but other times it meant travelling to Reno or Lake Tahoe. We would spend a few nights in a complementary room they received for how frequently they gambled, and my parents would send me with some cash to meander the arcade for several hours while they themselves dropped quarters into machines.
The savannahs of the arcade.
I like to think I was raised by coin-operated machines on the savannahs of the arcade. It's a more romantic and magical image of my childhood. It was through those landscapes I became a world-saving zombie fighter, a racecar driver, and a disco-dancing capoeira martial artist. I loved every minute of it! I would find temporary companions who would quest alongside me in interactive game worlds and alternate digital realities. I was an expert in making friends and playing with others across differences. I played with almost anyone I could find despite their differences in age, race, or gender. I didn't think anything of it, and that's refreshing to remember. Given the shitty current state of representational politics and diversity in digital games, there's something magically magnificent in my childhood willingness to connect with a variety of people just for the sake of play. Is it childish naïvety or blissful acceptance? Maybe I shouldn't think too hard about it…
Scholarly Beginnings

I took a brief break from gaming when I moved away to college. I had convinced myself that I needed to grow up and leave my gaming days behind me. Now talk about childish naïvety! Little did I know, gaming would continue to be such a positive influence in my life even at university. I moved into the "Gender Neutral" dorms at Humboldt State University, housing specifically designed for LGBT students and their allies. Several of my suitemates and I bonded very quickly through queerness and our love of digital games. After learning that games could bring me new friends even in college, I decided that on my first trip back home, I would gather up all my gaming devices and bring them with me to my new playgrounds in the redwoods.
Games never really took center stage during my years at Humboldt. I wanted to focus on my schoolwork and develop myself as a scholar, so I really only played games during the summer in between semesters. When school was in session, I dedicated my time to learning all I could about social inequalities, cultural awareness, and social justice activism through the fields of anthropology and critical race, gender, and sexuality studies. Theoretically, I found a particular interest in queer studies, intersectional feminism, and digital anthropology; methodologically, I found a particular passion for interdisciplinary scholarship and ethnographic fieldwork. During my final two years as an undergraduate, I committed to finding the perfect research project that would bring all those frameworks together.
"What Gaymer as a label does, of course, is unite being queer and being a gamer. […] Neither being gay nor gamer is fully accepted by society and so there's always some degree of masking required in what we do. Combining the two and creating a community around it creates a place where both masks can be taken off and left at the door, and it becomes very, very comfortable. For me, being a gaymer isn't just a label, it isn't even part of my identity, but it's become something representing where I belong."
From a conversation with Skye, one of my informants.
Around the same time, a friend of mine had sent me a link to the GaymerX Kickstarter page. GaymerX was the first LGBT gaming and technology convention in the making, and the creators sought financial support through crowd-sourced funding. In the end, they raised enough money to both make the convention happen and to create GaymerConnect, an online social networking forum for attendees to meet and game together before the convention. I participated in those forums everyday for several months, and I saw deeper connections than I had anticipated. Participants shared their experiences with interracial dating, offered advice for coming out to family and friends, and even shared strategies for navigating social anxiety, depression, and other mental health issues. I grew very close to my GaymerConnect friends, and I knew I had found not only my ethnographic project, but I had also found my sense of authenticity and belonging in the queer gaming community.
A GaymerConnect participant's thoughts about the site.
"For the Good of All of Us"
Ethnographic Field Notes, GaymerX, August 2013
I sit in a large, yet crowded room in the Kabuki Hotel in San Francisco's Japantown. I'm surrounded by hundreds of other convention-goers, who have collectively come together as "gaymers." It is the end of the first GaymerX convention, which has lasted two-full days for most of the attendees. As the closing ceremonies end, Ellen McClain, a voice actress for the game Portal, takes the stage.
This was a triumph.
I'm making a note here. Huge success!
Immediately, almost all of the gamers in the room, myself included, chime in to sing with her.
It's hard to overstate my satisfaction!
I looked around to see the expressions of satisfaction on everyone's face. Through this song, we had sung and laughed together. I look around to the gamers next to me, and I notice a gay couple holding each other and crying presumably happy tears. This was the same couple who had gotten engaged earlier that day during a surprise proposal at the end of Ellen McClain's voice acting panel. This song, "Still Alive," was our last hurrah, our final collective act during this first GaymerX convention.
We do what we must because we can
For the good of all of us
except the ones who are dead!
Welcome to the Outlaw Club!
I gave a talk at TEDxHumboldtBay event in December 2014. The theme was "Outlaws." I knew the curator of the event, and she was more than thrilled when I applied to be a speaker. I wanted to think through my own life as an outlaw and how it changed my worldview. I wanted to engage with how we can empathize across our shared, but oftentimes differing outlawry. Love, community, and transformation fall at the center.
"Find a home and build a community. Take them out for shakes and fries. And then begin changing the world."


Tattooed Conclusions, Reparative Prospects
"What we can best learn from such [reparative] practices are, perhaps, the many ways selves and communities succeed in extracting sustenance from the objects of culture—even of a culture whose avowed desire has often been not to sustain them."
Eve Kosofsky Sedgwick
"Paranoid Reading and Reparative Reading, Or, You're So
Paranoid You Probably Think This Essay is About You
It only seems right for me to end where I began with Pokémon and fire. In 2014 I got a Pokémon tattoo on my left ankle. It consists of Red, the main character from the first series of Pokémon games, and Charmander, the evolutionary predecessor of Charizard. Wherever I go, I carry a bit of that flame on my body. It's a constant reminder of the importance of gaming in my life and the faith I have in transformative potential of the gaming community. As much as the mainstream gaming community reinscribes notions of hegemonic masculinity, racism, sexism, and homophobia, I found within it others at the margins who were both just as critical and just as in love. So I've dedicated my intellectual and personal inquiries into the reparative prospects of the gaming community. I've followed the passion, the love, the fire, and it's brought me to the academic crossroads of queerness and gaming. I leave behind flames, arcades, Kickstarter pages, and queer gamer sing sessions, and I forging my own path ahead out of the ashes of the past. But I keep that fire in my heart and on my ankle, because it's forever a part of my future. Flames still come for me, and I continue to
play
with the fire.
The author's tattoo. Red (left) and Charmander (right)